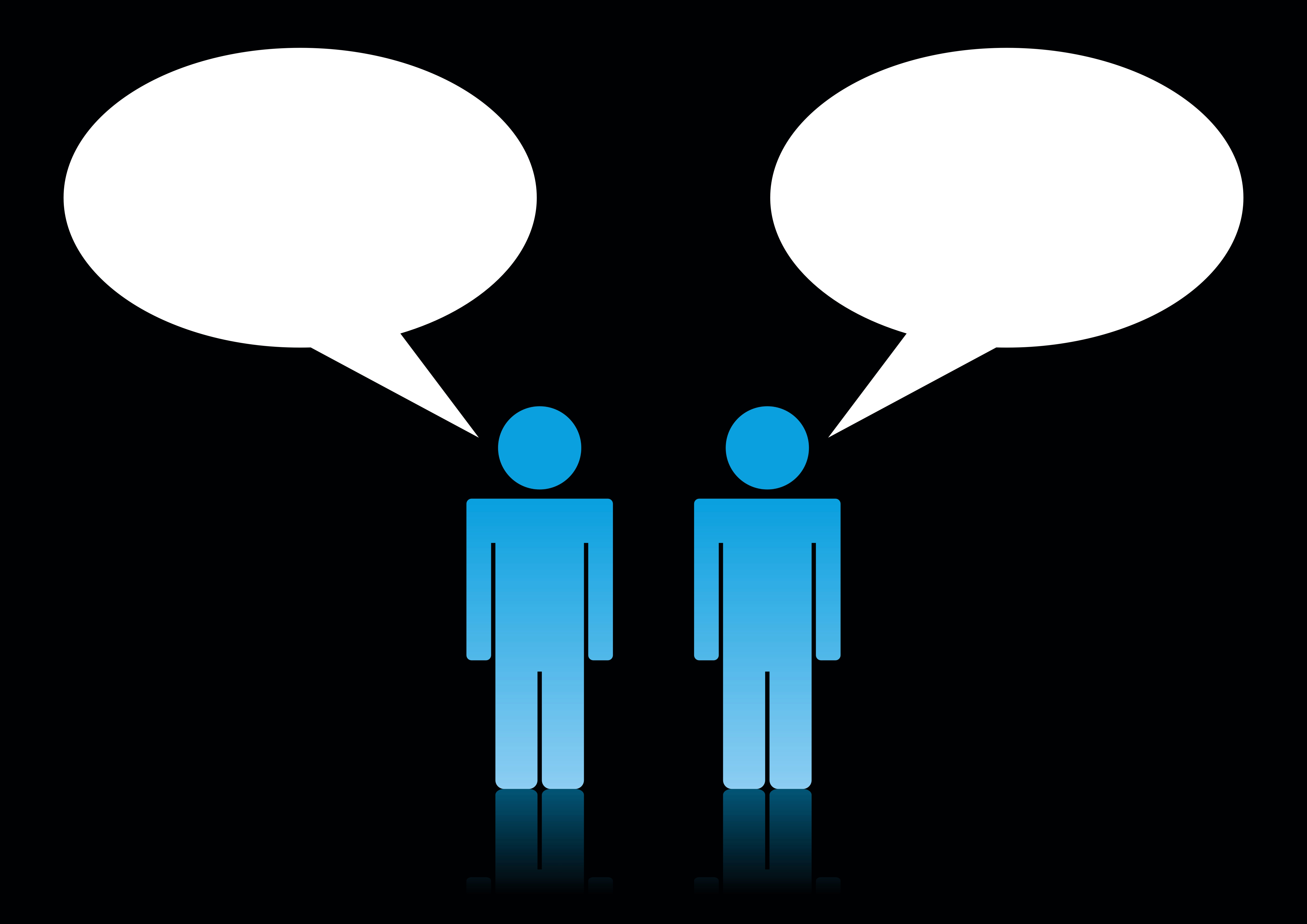 Some people are great conversationalists. Interesting things seem to just roll off their tongues, they never seem to be at a loss for words, but most importantly, they make you feel comfortable when talking to them. And if we look (and listen) closely, it's not even so much what they're saying but how they're saying it that makes their conversations flow freely. The whole point of conversation, especially in dating, is to get to know the other person and to reveal yourself at the same time. Let's look at a few simple guidelines which will help you get to know get to know your way around a successful conversation:
1. You must show an interest in the person you're speaking with. Keep an open mind. This means genuinely caring about what they have to say, processing it, and in turn adding and building to the conversation. Successful conversation is never one-sided, and as obvious as that may seem to some, many people either talk too much or talk too little, resulting in one person revealing everything, and the other staying hidden.
2. Listening is of utmost importance. Not only does it show respect for your conversation partner, but it allows you to observe them and get to know them better. On the flipside, it's true that many people love to talk about themselves, so you do have to be assertive and self-confident in order to balance things out if you find yourself in this situation. You should be spending 50% of the conversation listening.
3. Keep the tone easy and good-natured. Over-expressing can be off-putting, especially when meeting someone for the first time. Remember that the person in front of you doesn't know the inner-workings of your mind and can only judge you by exactly what they're seeing and experiencing at that time.
4. Don't let a topic drag on too long, don't overstate your points. There are many things to talk about and focussing on one area that may be of incredible interest to you is you assuming the other person shares that interest. If you notice you're talking and there is no response from the other side, chances are they are just being polite. Move on and ask them something about themselves.
5. Stay away from sensitive topics until you've built a trust that allows such a conversation to happen without offending each other. Avoid talking about politics, religion and sex if possible for the first while.
6. Say what you mean to say, not what you think others want to hear. Otherwise you'll be starting things out on a foundation that doesn't exist; the goal is to reveal your true self and cultivate an honest relationship.
7. People like to feel confidence in others. It's a sign that the person they're talking to knows who they are and is not afraid to be that person. If you have self-confidence issues you will need to work on them before you can be a great conversationalist.
8. Abide by the Golden Rule, and always be respectful, friendly and polite.
Latest posts by Ragna Stamm'ler-Adamson
(see all)