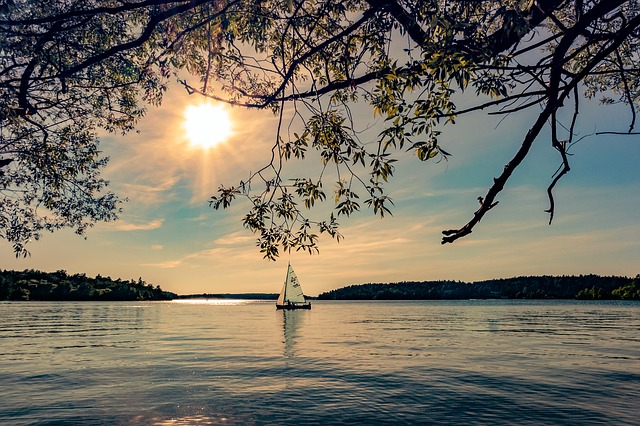 Remember when we were kids and our summers were full of fun adventures and great memories? As adults, we can have lofty dreams and big ideas of what we'll do "when the weather gets better", but somehow, we often end up doing the same old thing year in and year out. How about this year we make a concerted effort to create new and fun adventures? Whether we want to meet singles, hang out with friends or need date ideas, here are some fantastic hot-weather activities that are just waiting around the corner…
Great Ideas for Summer Fun
1. Find a body of water. Whether it's an ocean, a lake, or even a pool, there's something calming about being near water. Water sports, swimming, or just relaxing are great ways to enjoy the weather.
2. Go to the zoo. When's the last time you took notice of all the amazing creatures on our planet? It's built-in entertainment, and pretty impossible not to have fun at the zoo.
3. Backyard BBQ. Barbecues are great for groups of couples or groups of singles – it's like being in an outdoor restaurant with your favourite people. Make it potluck, throw in a cooler of your favourite drinks and you have a ready-made party!
4. Concerts & outdoor shows. There's something special about being in a creative communal setting outdoors. Whether it's a concert or a play, this is the stuff memories are made of.
5. Sunset Cruise. What's more romantic than watching the sunset from a boat?
6. Outdoor exercise. There are many wonderful places to hike or bike in Canada, from trails to conservation areas. Bring a picnic and stop along the way – no line-ups, no traffic – the ultimate no-stress day.
7. Garage sales/antiquing. You'll never run out of things to talk about when you're looking at all these great treasures from the past.
8. Go fly a kite – for real! It's wonderful to revisit the fun you had as a kid, because your true joy of living comes out during these moments. Just make sure it's going to be windy that day!
9. Drive-in movie. Need we say more? The perfect setting for your night out.
10. Amusement parks/carnivals. Jam-packed with action and fun, you'll have a blast no matter who you're with!
Latest posts by Ragna Stamm'ler-Adamson
(see all)