Dating Articles
Dating During a Recession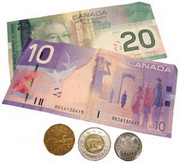 It's true times are scary right now economically. Many of us have had to make adjustments to our budgets and lifestyles to accommodate the changes in the economy. When there are feelings of uncertainty in our lives, it's a natural response to not want to go through it alone; our desire to date and look for love can be even stronger than usual. But contrary to this emotional desire, our "intellectual" side may be telling us to put our dating life on hold while there's a recession going on. At the end of the day however, wouldn't we all agree… more
Get Happy Fast!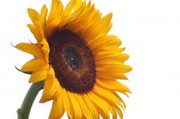 Have you ever been in a blue mood and not known why? Or felt down and haven't been able to pull yourself out of it? It's easy these days to be overwhelmed by our circumstances and stressed about money, family, work etc., but as "they" say, most of the time it's mind over matter! It can even "feel good" to be sad or angry sometimes, often because it's an emotion you feel comfortable and used to being in. Some of us train ourselves to expect the end result to our situations is more often negative, so instead of being surprised… more
5 Common Mistakes Singles Make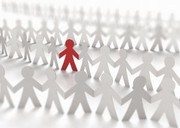 They say the definition of insanity is doing the same thing over and over but expecting a different result. Humans are creatures of habit, and it can be difficult for us to break out of our molds, especially when it comes to dating. Instead of just wishing things would change, it helps to identify our behavior, figure out why it isn't working and make a positive change.
Here are 5 common mistakes that singles make on their quest for love:
1. Having a bad attitude. Whether perpetuated by fear, habit or ignorance, having a bad attitude will get you… more
The Early Phase of Dating - 5 Faux Pas
1. The Surprise Date: Save the surprises for later in the dating phase. It's great to be spontaneous, but when you're first getting to know someone it's nice to have a certain comfort level in place. It's important to find out some key things about your date early on to avoid awkward moments - for instance you wouldn't want to take a vegetarian to steakhouse, or someone who's afraid of scary movies to a horror film.
2. Brushing Off A Compliment: Many of us find it hard to accept a compliment, and end up brushing it off and putting ourselves… more
How to Salvage or End a Bad Date with Tact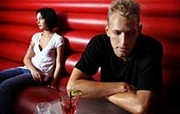 Most of us have been there, and it's pretty much the last place we'd want to be - on a bad date. Many things can contribute to a date going bad; one-sided conversation, not enough conversation, nerves, bad hygiene or lack of physical attraction, your date having a personality that is too overbearing, too narcissistic or too passive. It all boils down to your perception of compatibility, and bad dates can also be created by expecting too much in the first place. Oftentimes we let our minds run wild with the build up and anticipation of the date; "Could this… more
What Do You Want Out of a Relationship?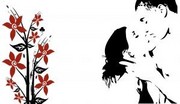 Have you ever woken up in the middle of a relationship and wondered how you got there? Do you tend to date the same type of person over and over but never really seem to reach that level of happiness that you deserve? When you are unsure of what you want, and this goes for anything (career, life purpose, relationships etc.), you're probably not going to get it. Isn't it strange that we spend more time writing things on our grocery list than listing the things that could give our lives more meaning? Some may say making lists is clinical,… more
How Do You Know When You are Ready To Start Dating Again?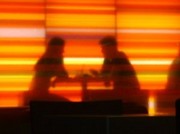 Let's face it - breaking up is hard to do. A lot us tend to strongly take on the identity of being a "couple" when we're in a relationship. Not only do others see you in this role (friends, family, co-workers etc.), but we often start to see ourselves as part of a unit and less of an individual. This can make the breaking up process doubly hard; not only do you feel like you're losing your mate, but you also feel like they're taking a part of you with them. Whether you're the instigator or the recipient of a… more
The History of St. Valentines Day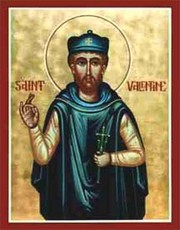 It's only fitting that a holiday as dramatic and emotion-filled as St. Valentine's Day has just as dramatic a history.
To know the story of St. Valentine, we must first introduce you to Claudius the Second. He was the Emperor of Rome in the 3rd Century AD where Valentine lived. Claudius was in need of soldiers to fill his many military campaigns but was finding it increasingly difficult recruiting men. He felt that the men were reluctant to join because they were refusing to leave their wives and family. Claudius' answer was to ban marriage.
St. Valentine was… more
Body Talk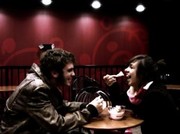 Studies show that during interpersonal communication, only 7% of a message is verbally transmitted. That leaves 93% of a message being transmitted non-verbally - 38% through vocal tones and inflections, and 55% through facial expressions and body language. Often there is a discrepancy between the verbal and non-verbal messages, and experts say when in doubt - go with the non-verbal signals (what you are seeing). Body language is the oldest language in existence and it's universal; a way for us to communicate without having to attach words to what we're feeling. It's a great way to figure out how someone… more
The First Date - What To Do and What Not To Do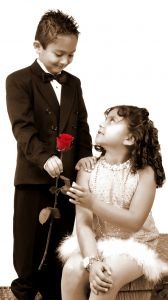 So you've met someone you like, the two have you decided to go on a date - you're happy, you're excited, you're giddy. You're also nervous, worried - maybe even doubting yourself - STOP!! We're here to help. There are some key guidelines which will help take that pressure off and soothe those first date jitters.
Planning The Date
1. Whomever asked the other for a date is usually the party responsible to decide what that date will entail. If you've met your date through speed dating, make good use of the personal profile feature to find out what… more
Life After Speed Dating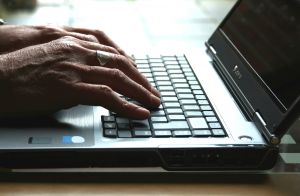 Sometimes, we live in our own worlds and have trouble seeing ourselves from other peoples' perspectives. It's a pretty common theme these days and understandable; we tend to live more self-contained lives when we're in the big city. So, we at 25dates.com thought it would be fitting to put together some Contact Email Etiquette to help you guys be more effective and progress to the next step - aka the First "Real" Date!
Contact Email Etiquette:
Make sure you remember who it is you're writing to. If you think people can't detect a "form letter" (in the case that… more