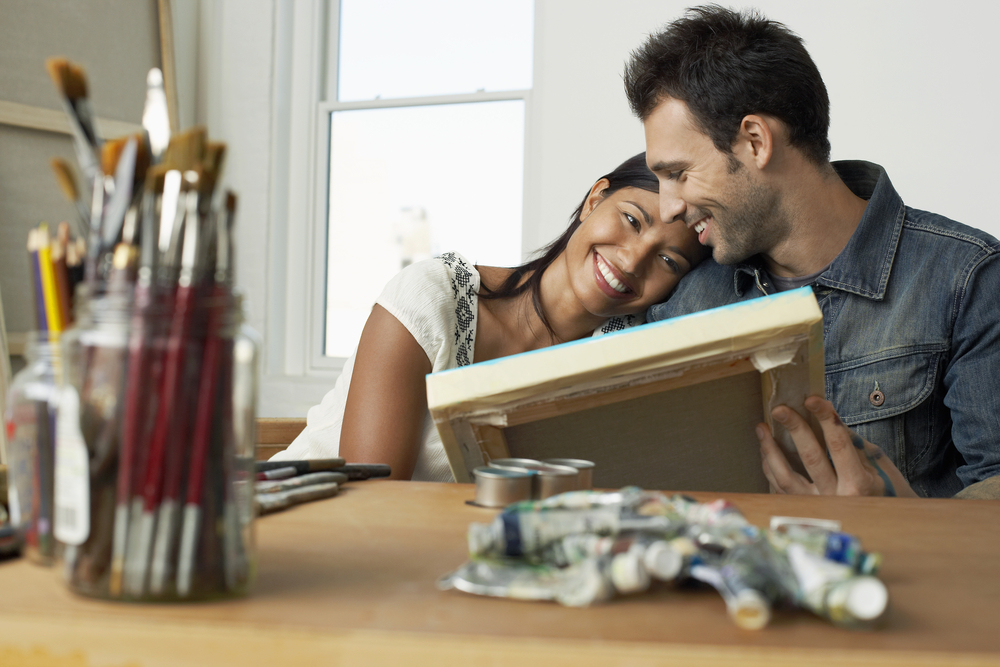 Once you've found a mutual match at a Toronto speed dating event, we forward you both each other's contact information. From there, you are free to explore your connection and set up a more in-depth date. If you want to impress with something different than a dinner and a movie, we love these creative ideas for romantic dates in Toronto:
Snakes and Lattes Board Game Café
Before you uncover whether your date is a compatible life partner, you need to know whether they're a sore loser or not! Square off in Battleship or get cheeky with Cards Against Humanity. If you're in for the long haul with an epic game like Monopoly, make sure you order up a couple of freshly brewed coffees for the energy boost.
600 Bloor Street West, 647.342.9229
Paint Lounge
Express your creativity and get a little messy at Paint Lounge, a social paint workshop with three locations throughout the Greater Toronto Area. You can sign up for a technique workshop together or just paint to your heart's content. Once your masterpieces are complete, order a coffee and discuss your favourite artistic inspirations.
784 College Street (416.900.2644), 1173 Queen Street East (416.800.6973), 118 Main Street in Markham (416.900.2633)
The David Dunlop Observatory
You don't need to reenact Ross and Rachel at the Planetarium, but things can get plenty romantic at the David Dunlop Observatory in Richmond Hill. Stare up at a sky full of stars and contemplate the universe and what forces must have conspired to bring the two of you together.
Berwick Crescent, Richmond Hill (905.883.0174)
Koreatown Karaoke
When you're on a first date, it can be hard to get over your nerves. Karaoke is a fantastic way to let loose and break the ice. Why not team up to sing "Summer Nights" so you're both in it together? Enjoy Bulgogi or short ribs as a nearby Korean restaurant before or after you start belting the tunes.
Salsa Dancing at Lula Lounge
Dancing is a sensual activity that really lets you connect and bond with your partner. Even if you have two left feet, don't be afraid to "step" out of your comfort zone and try something new. Enjoy lively world music, delectable tropical fusion dishes, and creative cocktails at this happening spot.
1585 Dundas Street West (416.588.0307)
Sunday Antique Market
If you're planning a day date, how about visiting the Sunday Antique Market on The Esplanade? You never know what vintage and antique items you will stumble across. Just like searching for that special someone, antique hunting can be quite rewarding if you look in the right places!
125 The Esplanade (416.410.1310)
The Ballroom Bowling
You don't want to roll a gutter ball in your dating life, but at the bowling alley it's par for the course. Don your snazziest bowling shoes and show off your form at this rollicking downtown bowling alley. In addition to the great atmosphere, the menu here is a real surprise. Dine on 5 Spice Honey Salmon or Lobster Mac and Cheese, and then get rolling.
145 John Street (416.597.2695)
Keep the momentum going after you meet your match at one of 25Dates.com's Toronto speed dating events. Get creative and plan a date at one of these great locations in the GTA.
Latest posts by Ragna Stamm'ler-Adamson
(see all)