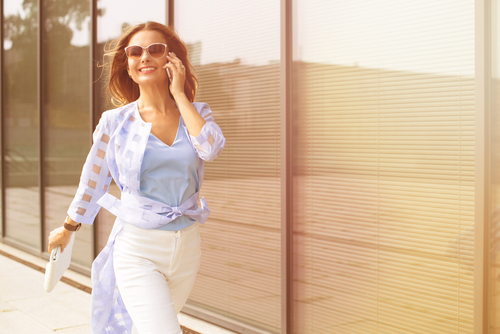 We have all heard the adage "don't judge a book by its cover." Though we all agree that it is what is on the inside that counts, a well-dressed book was never any worse for looking sharp, either. Psychologically, our person perception, or the way we see someone else, depends on the categories we are already familiar with, like age, race and fashion.
It is these first perceptions that we use to determine whether or not we want to communicate with someone. For this reason, what you wear is crucial in determining how others will view you, and when you are single and looking, how others respond to you will determine your chances of meeting the right mate.
What you wear affects whether or not the other person wants to read your book or not. To make sure your book cover is speaking the right language to others, here are a few common fashion do's and don'ts for singles who want to make the right impression.
Do: Be you
The beauty of being single is that you get to assess yourself, your likes and dislikes and if you want to update some of your older apparel. If you have not assessed your appearance since Pearl Jam's album "Ten" came out, then it's time to do so. Let go of the flannel. The hispters have taken it over now, so it's not saying what you think it is about you.
Don't: Overdue it
Unless your are strutting the catwalk during fashion week, over-the-top accessories and brash color patterns make it seem like you are trying too hard.
Do: Invest in new shoes
The shoes you choose make or break your ensemble, and kicks are also the surest way to date yourself. No matter what your style is, whether it's skater or posh, there are ways to upgrade your footwear choices to help you feel more confident as a single person. For example, you can move from youthful and outrageous printed sneakers to a classic pair of Vans in black and white or a solid color that matches your outfit. The aftermath of a breakup is an ideal time reflect on who you are and how you want to be perceived. You don't have to abandon your style completely after a break up, but learning from the experience means that you're becoming more sophisticated; therefore, so should your style.
Don't: Wear uncomfortable clothing
Seriously, the "beauty is pain" mantra went out of style with foot binding. It may be tempting to yank that dress from last year's pre-holiday dinners out of the closet and spend half an hour wrestling yourself into it, but just because you can still get into it doesn't mean that you should. The same goes with shoes. Sure, heels make your calves look amazing, but if you look like a newborn calf trying to walk in them, nobody will notice your toned legs.
Do: Wear apparel that makes you feel confident
Selecting clothing that accentuates the features you like about your appearance is a good way to do this. If you like your shoulders, there are tons of cut-out top styles that are popular today. If you're a guy fond of your guns, there are several sleeveless tees to don to show them off without having to do the dated and overplayed muscle shirt move.
Latest posts by Ragna Stamm'ler-Adamson
(see all)