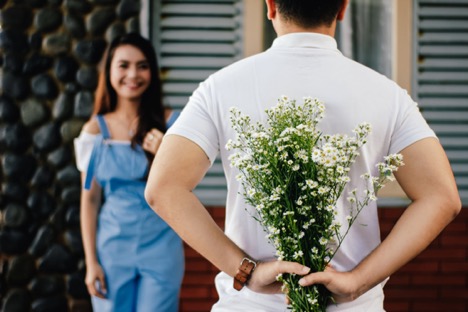 From what you wear to the way you carry yourself, your first impression is everything when it comes to your first date. Not only does it determine the success of the initial date, but also your future relations with that special someone. This is why it's crucial to properly prepare ahead of time. Not sure where to begin? Don't worry! We're here to guide you through it.
1. Plan Ahead
Before you do anything else, you need to come up with a plan. What are you going to do on your date? Where are you going to go? Figuring out the answers to these sorts of questions is critical as they will allow you to determine your steps to prep. Plus, planning out your activities in advance will help to prevent the date from becoming awkward or boring. No matter what you decide to do, make sure it's considerate of your date's interests. The last thing you want to do is arrange something that's not enjoyable for them. To get some unique ideas for your first date, check out this link!
2. Clean Yourself Up
No, looks aren't everything, but let's face it—on your first date, it's arguably when they matter the most. That's why it's important to get yourself cleaned up before you go out. For most men, this means jumping in the shower and shaving twenty minutes before the date to quickly freshen up. On the other hand, for many women, this means performing an extensive beauty routine that helps them look and feel their best. And while this may seem like a great way to prepare for the date, it's also an easy way to lose track of time. The last thing you want to do is arrive late as it can send the wrong message to the person you're trying to impress. To save yourself some time, be sure to apply the face masks and skin-care treatments the night before your big date.
3. Avoid Serious/Controversial Topics
One of the biggest mistakes people make on their first date is oversharing. Even though this is a time to get to know each other, it's not a time to talk about your last breakup, political stance, or religious views. Having those deep conversations takes away from the fun and simplicity of a first date, so try and remember to avoid those serious or controversial topics at all costs. Once you gather a better understanding of one and another, you'll have a better feel of when it's appropriate to have these types of discussions. In the meantime, focus on keeping the conversation light-hearted. Think about what you want to know about them by the end of the date and vice versa. Talking about your professional career, hobbies, and/or music interests, are all perfectly acceptable topics to carry out on your first date.
4. Pack Your Dating Essentials
Regardless if you're a male or female, it's necessary to come packed with your dating essentials. In general, items like your wallet, gum, chapstick, and some form of contraception, such as birth control or condoms, should always be on hand. However, depending on other factors like the length of time you'll be out for, and your anticipated plans, the other items you'll need may vary. For example, if you and your date are planning to spend the day at the beach, you'll want to make sure you bring your bathing suit, towel, a change of clothes, and sunscreen to protect against those harsh UV rays. But, if you two plan to spend the evening watching movies at the Drive-In, you'll probably want some blankets, pillows, and of course, snacks! Needless to say, whatever your date entails, it's vital to pack accordingly.
5. Take a Deep Breath
Congratulations! You're almost first-date ready. There's just one last thing to do—take a deep breath! At the end of the day, all of the romantic outings you go on are what you make of it. Sure, there may be awkward silences or embarrassing moments, but as long as you learn to laugh at the small stuff and focus on the good, you're going to be just fine! So, what're you waiting for? Follow our guide and keep your chin up, you've got this!
Latest posts by Ragna Stamm'ler-Adamson
(see all)