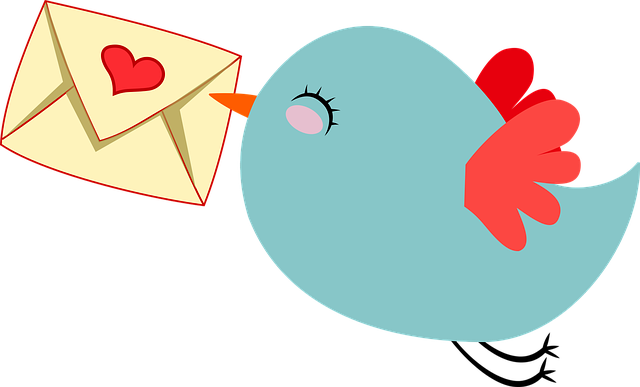 So you've just had a great night of speed dating, you're pretty sure you've made some promising connections, but what now? The first email of course! And while it's important to maximize your dating experience by writing that all-important 1st contact, you want to sound natural, not overly eager, and not like you're trying too hard. So what should be included in this email? Do you need to be funny? How much should you tell about yourself? How much should you ask about the other person? How long should it be?
These are all valid and important points you should be aware of when coming up with the perfect thing to say…
Tips for Writing a Great First Email
1. Don't write a form letter. Whatever your reason for choosing to send a form letter in this situation, (you have so many matches, you can't remember anything about the person you're writing to, or you're just plain lazy), think again! A form letter (one with no actual personal reference to the recipient) will immediately send the message that, you don't care enough to put forth the effort, or that you don't remember who they are. Either way, the first step to a successful email is to sit down and think about the person you're writing to!
2. Get creative in the subject line. This will be their first experience of you outside your whirlwind speed date. Why not write something to catch their attention? This could be a reference to a movie you both liked, or something, anything you connected on that sets you apart from the rest of the people they met. It will spark the memory of your conversation and make them want to see what else you wrote…
3. It's about them, not you. Don't use this opportunity to blather on about yourself (that's what the date's for – kidding!) – but instead focus on them. Ask them how that meeting went they told you about, or how their friend who just had a baby is etc. Don't go overboard, just something simple to show them you remember the conversation and are conscientious enough to care.
4. Keep it short. The purpose of this email is to begin a rapport, not to divulge your innermost secrets or tell your life's story. You may want to hold off on asking them out, sometimes it takes people a couple emails to decide if they want to move to the next level of meeting for an actual date. If you feel confident in your connection however, it's fine to ask if they'd like to meet for a coffee in a couple days, or early next week. Don't leave the actual date too open-ended, but leave some room for them to have a say in the matter as well.
5. Exit gracefully. You've made it this far with your successful 1st email, so don't blow it by being too familiar, cocky or what you think is funny but might be construed as being rude. Go easy on things like "XO", which could be seen by some as a confession of love, but by others as a friendly goodbye.
Remember that when you're writing to someone for the first time, that person doesn't know you at all. We've all had instances, even with people we're extremely close to, where our emails have been misunderstood. It's difficult to gauge peoples' emotions through a simple email, so try not to leave anything to chance. Be kind, considerate and respectful, and that your goal is to show the other person you genuinely want to get to know them better.
Latest posts by Ragna Stamm'ler-Adamson
(see all)