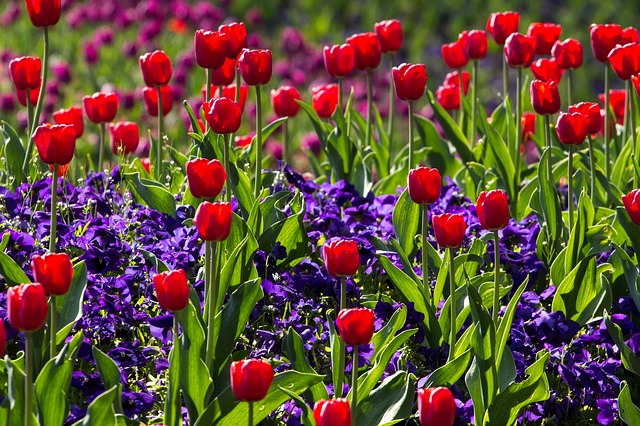 Although it might not feel like it, today is the first day of Spring! And with this soon-to-arrive warmer weather, comes a sense of new possibilities, fresh starts, and renewed optimism, not only about life in general, but about our dating life. So how are we doing on our New Year's Resolutions – did we follow through this year? If your resolutions were seemingly a passing fancy, the Springtime is a great time to renew our initial hopes and plans for the coming year. But how prepared are we to take advantage of any positive opportunities that may come our way? Now is a great time for some emotional Spring Cleaning – after all, "He who fails to plan, plans to fail"…
Emotional Spring Cleaning Checklist
1. Clutter. And yes we're talking about physical clutter! Messy surroundings are a definite source of stress because cleaning it up is constantly on our "Things to do" list. Our goal in emotional spring cleaning is to get rid of the excess baggage that's needlessly occupying space in our brain and holding us back. A great place to start is by getting organized in our living and work spaces.
2. Resentments. Make a list of the people in your life you haven't forgiven yet, and work on letting go of this negative energy. When you allot negative energy towards people and situations and do nothing about it, it festers and grows, and takes away from the possibility of attracting the love you so desire. Try to understand why you're holding on to it, and what the payoff is other than having something to talk about, and keeping your mind off what's really important in life. Do you hold onto resentment because you're afraid of moving forward? It's time to get real.
3. Excuses. Do you make excuses as to why you don't go after the things you want in life? When someone suggests something to you that's out of your comfort zone, do you make excuses as to why it's not feasible or possible? This is your fear talking. Life is about opening your eyes to the opportunities that are constantly offered to you by the universe. Ignoring or dismissing them will only result in stagnation and lack of growth.
4. Procrastination. Procrastination is the physical result of denial. When you choose not to live in the present and you put things off until "someday", which inevitably never comes, you're again using valuable space in your brain and body as a storage space for stress. This is also a trait of people who are not dependable. Is this how you want to be valued as a friend or partner – someone who can't be counted on to do what they say in a timely manner? Abolishing procrastination and doing what you should be doing when you should be doing it, takes willpower and discipline, which expends more energy in the present moment, but ultimately saves you tonnes of energy and stress in the end.
5. Wishing/Regrets. When you wish for something, or say, "If only…", you're focusing on the future, but in a very passive way. It does absolutely no good to wish for things or to express discontent about the way things are, if you do nothing to change them. The same goes for the past – having regrets about your actions only expresses your inability to see the potential growth that could come from every situation you're in, positive or negative. Not to mention – you certainly can't re-write the past, so dwelling on it without reflecting on the lessons is another pointless energy waster. If you're unhappy about the situation you're in, do something to change it. If you can't, then learn to accept it and stop stressing about it.
If you are hoping to meet someone this year, join us at one of our many events.  We have been connecting people for over 15 years now and you never know when you will find what you are looking for.  The more you are out there, the better your chances!
Latest posts by Ragna Stamm'ler-Adamson
(see all)