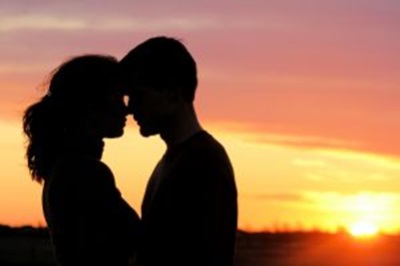 Love stories – If you sometimes find yourself falling into that negative headspace of "STILL" being single, we're here to catch you! We know love is possible, because we're lucky enough to have our clients tell us it happens all the time! The fact that we can even be part of facilitating such a wonderful part of peoples' lives is a real blessing. We thought we'd relay a few amazing stories from around the world about true love, to help you keep the faith and bring a smile to your face – and to let you know that you should never give up on finding love!
New York City, 2007
21-year-old web developer Patrick Moberg saw "the girl of his dreams" on the subway one night. Just as he was about to go and introduce himself, the train pulled into Bowling Green Station, and in the flurry of people getting on and off the train, he realized she was gone! He went home, and that very night created a website called nygirlofmydreams.com, where he proclaimed "I Saw the Girl of My Dreams on the Subway Tonight." He drew her picture, posted it on the website, (which spread virally over the internet), and within 2 days received an email from someone claiming to know her, with a photo – and it was her! Their first meeting, although awkwardly set up on Good Morning America, went well enough that they've been together ever since.
Germany, 1942
Herman Rosenblat was only 12 years old and imprisoned in Schlieban concentration camp with his brothers. One day, he saw a little girl "with light, almost luminous curls" on the other side of the fence. He spoke to her softly in German, asking if she had anything for him to eat. She didn't understand so he repeated the question in Polish, and she took an apple from her coat and threw it over the fence for him. As he ran away (being caught would mean death for them both), her heard her say, "I"ll see you tomorrow." He returned to the same spot the next day and many days after, and she was always there, with something for him to eat, keeping him alive with her food, and with hope. Herman was moved to a different camp after 7 months, and told the girl not to return to the fence. He left without ever knowing her name. On the morning Herman was scheduled to die in the gas chamber, amazingly Russian troops liberated the camp he was in; Herman and his brothers all survived. By 1957 Herman was doing well, having opened his own electronics shop in New York City. One day, a friend of his asked him to go on a double date, and as Herman and his date Roma shared the backseat, they asked each other where they'd been during the war. Roma described the camp she was in, and told of throwing apples over the fence to a boy everyday… He asked her to marry him very shortly after and they've been together for 50 years, with 2 children and 3 grandchildren!
China, Early 1950s
A 19-year-old man Liu fell in love with a widowed 29-year-old mother named Xu. At that time, it was completely unacceptable for a younger man to love an older woman, so the two decided to elope. Having no where to go, they lived in a cave in Jiangjin County in Southern ChongQing area, having no electricity and no food – they ate the roots and grass they found on the mountain.
During their second year of living on the mountain, Liu began to hand carve steps leading down the side of the mountain so Xu could descend easily. They were still living in seclusion 50 years later when a group of adventurers came upon the elderly couple and the 6,000 steps Liu had carved for his wife! Unfortunately Liu has since passed away, but the local government has decided to preserve the "love ladder" and the place they lived as a museum, in honour of their story.
Latest posts by Ragna Stamm'ler-Adamson
(see all)