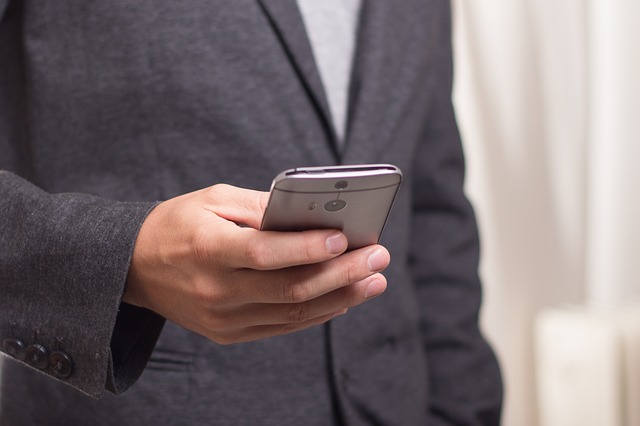 Most of us assume the first one-on-one date we experience with someone holds most of the weight in determining the future success of that connection. We spend a lot of time planning our first dates, from location, to attire, to conversational topics – but we often overlook the step that comes even before the first date – the all-important first phone call. Some people prefer to text or email before meeting, but many prefer something a little more personal and human, which brings us to the fact that because so much can be said, it helps to have some clear guidelines in mind to keep us on the right track.
Phone Etiquette for Dating
1. Call at an appropriate time. This should be a no-brainer. Keep in mind most people have 9-5 schedules, meaning don't call during work hours, and don't call after 9pm at night. You might also want to leave Saturday and Sunday morning off your list of times to call, as some people like to sleep in during the weekend.
2. Leave a message. It's not completely necessary to leave a message after the very first phone call, but if you try them again later and they don't pick up, leave a message and don't call back – it's up to them to contact you after you leave a message asking them to return your call. Calling more than twice and not receiving a response will make you look desperate and obsessive – certainly not the first impression you want to be making.
3. Be succinct when leaving a message. When you do leave a message, it should be short, cheerful, and concise. Try not to ramble on, and decide on what you're going to say before you make the call so you're not caught off guard.
4. Have a reason to call. It's possible your first call might be slightly awkward, so make sure you have a reason to call, like setting up the first date. If you call "just to talk", it might put too much pressure on both of your to be interesting and keep the conversation going.
5. Keep a positive tone. There's nothing worse than talking to someone who sounds negative or has low energy, especially when you don't know them very much. Being friendly, relaxed and cheerful will determine the success of your conversation more than you may realize. Be positive in your responses and let the person feel you're happy to be talking to them.
6. Keep it short. It's always good to end on a high note, so if you sense the energy level of the conversation dropping, or you're running out of things to talk about, it's best to quit while you're ahead.
Latest posts by Ragna Stamm'ler-Adamson
(see all)