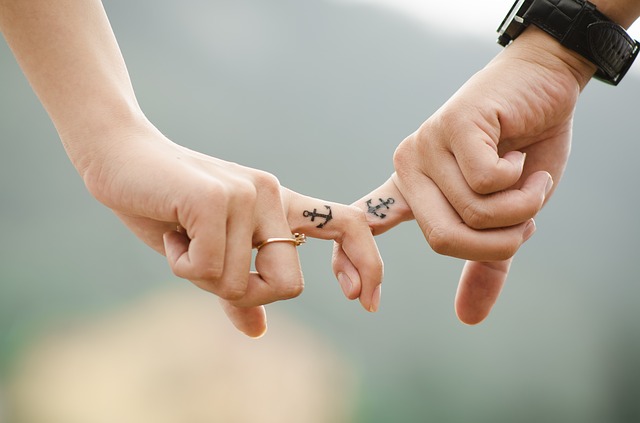 There's not much worse in the dating world than being in a rut. When we find ourselves in the same situations, hanging around with the same people and wondering where love is, it can be discouraging. We can find ourselves wishing we had what other people had, and almost at a loss as to what steps we can take next. Of course we always hear any true change needs to come from within, which is also easier said than done, especially when we feel less than positive. So where can we even start to make a change? How do we revitalize our love life?  We start by wanting the change of course, and then by figuring out a plan we can follow to help us get there.
5 Tips to Revitalize your Love Life
1. Meet new people. This is key, as chances are we're not going to meet new people or expand our social circle without making a little bit of effort. Take a friend along for moral support, and expand your horizons by joining a club or team, or by attending a singles/ event.
2. Find your love guru. Is there anyone in your life you look up to or greatly respect in terms of what their own love relationship embodies? People who are "lucky" in love aren't usually lucky – they've actually figured a few things out that could be of benefit to you. Become a student of love, and figure out what you want by learning from other people and examples.
3. Be discriminating. If someone is not potential long-term relationship or marriage material, they're probably not worth dating. When we devalue ourselves by not having our needs met, we will usually continue to attract people who fit that description. Be clear with yourself about what you want and need so that you can attract it.
4. Get real. We've said it before and we'll say it again – take responsibility for your behaviour. Are you actively involved in creating your own happiness, or are there things you're doing which are self-sabotaging? It's extremely difficult to love someone else in a healthy way until we love ourselves…
5. Be open. We can't control when love will come into our lives, nor can we control what package it comes in. Be open to experiencing people and emotions on an authentic level, and try not to put up unnecessary roadblocks where you don't need to.
Latest posts by Ragna Stamm'ler-Adamson
(see all)