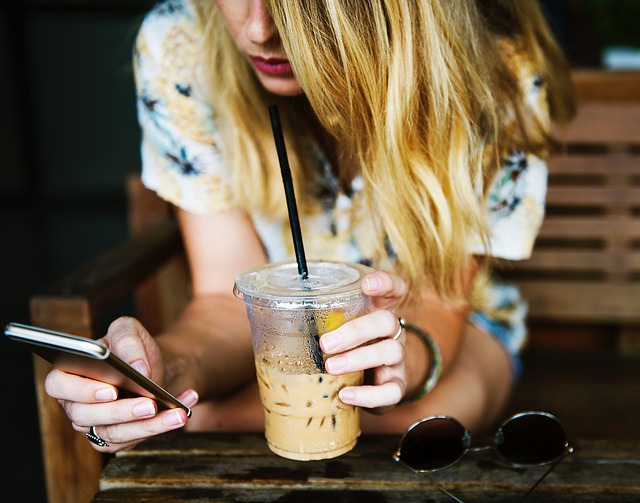 Whether you're a teenager or middle-aged, dating can be nerve wracking. With questions like, "What if I find the one?" "What if I never find the one?" "Am I ready?", one thing is certain – it can change your life in very big ways. This may be why dating apps have become such a popular source of social interaction, whether they are taking it seriously or not. For some, dating apps such as Tinder and Bumble are simply a way to occupy their day by offering the thrill of meeting someone new. But is it worth the risk? The truth is that using dating apps present added risks. Whenever you are meeting someone new there are challenges, but finding the right method could make your dating experience much more pleasurable and successful. Here's a rundown on two popular efficient forms of dating.
Dating Apps
Did you know that 1 in 10 new dating profiles are fake? When you match with someone, you should not divulge any personal information without verifying that they are a real person (who they say they are), and you have proof of it. Even then, it still may not be safe to mention the more identifiable facts about yourself. Approximately $1 billion dollars have been lost by Americans and Canadians in romance scams since 2015, much of which can be attributed to unwarranted trust. Often times, you may have mutual friends or have seen this person around your neighborhood, in which case you are most likely good to go. Nowadays, most apps have included a verified profile feature, which is extremely easy to setup and is an excellent sign that it is a real person on the other end.
Now you've got a match, how do you verify they are trustworthy or even real? Once you've spent some time getting to know your match over chat, it's time to take the next step. Most will jump to texting, although starting with snapchat or video chatting is a great way to get a better look at your admirer and verify who they are further (just make sure your location sharing is turned off). This allows you to understand who you are talking to before you get too deep. This leaves exchanging phone numbers as the last step before meeting them in person. The key to building trust is to take your time. Taking your time with moving from one step to another will weed out the individuals with bad intentions. They will be the ones who are less likely to invest time into getting to know you slowly.
Dating apps also carry another huge risk. Did you know that someone can obtain your information without you giving it to them or even matching with them? When people travel to a new city it's common to open Tinder and see what the dating scene looks like. The app uses your location to determine who is around you, and it often times asks you to connect to WiFi to do so. If you are in a hotel or a public place you are likely on an unsecured network. This means that eavesdroppers can connect to your device and see the information on your screen. Using a VPN is becoming very popular and is the best way to combat this risk that occurs when traveling or using your device in public places. Though, the best way to protect your profile is to never use dating apps on public WiFi although sometimes it can be tempting.
Is all of this worth it?
Speed Dating
Speed dating offers you similar exposure to eager singles as dating apps do. Both methods without a doubt accomplish that. While meeting someone online entails a long process of verifying their identity and intentions, speed dating allows you to skip the beginning stages of wondering who it is you are talking to. The other major difference of speed dating is that, it forces you to be more social. While it isn't necessarily as convenient as a dating app, it has been proven to be better for you. Science has shown that being social makes you happier. So, even if you don't meet mr/mrs right, you will likely have a great time talking to new people, sharing stories and experiences.
Usually when meeting someone new it is smart to either go with friends and/or meet in a public place. This is another way that speed dating naturally eases the tensions of dating as you can go with a friend and you are surrounded by many other people in a fun environment.
There's also an immediate connection that people can make in person that is near to impossible to get from online dating. We've all had an experience with meeting someone in person that you've only previously seen online where they do not look the same as they did in photos. We'd all like to avoid this awkward moment where we realize the person misrepresented themselves on their profile but still feel the need to continue with the date. Speed dating is a win win, because you get an opportunity to really see what people are like, and if you aren't interested, it's over pretty quickly!
Final Note
Exposure is key when looking for a significant other. It's important to know that dating apps, however, are not the only way to achieve this. Speed dating has many benefits for your happiness and safety. This year, venture out and explore different dating options. Be open minded, you may be surprised to find what works best for you when it comes to dating.
Latest posts by Ragna Stamm'ler-Adamson
(see all)