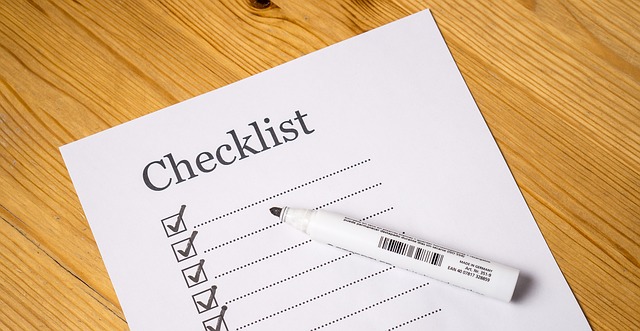 Human beings love to interact and connect socially with each other – it's one of our strongest and most innate personality traits. With technology moving at mach speed, we're constantly finding new and faster ways to communicate, and the dating world is especially suited to take advantage of all this technology has to offer. And as exciting as these new inventions are, (remember when texting wasn't even a part of our vocabulary and Facebook wasn't a verb?), we must stay mindful to protect our privacy, and of course ourselves, from those who might not have our best interests at heart, or from those who have a different idea of how much of ourselves they think we ought to share. The old saying, "Buyer Beware" is just as relevant, if not more, when we're shopping for a mate…
Tips for Staying Safe in Today's Dating World
1. Trust Your Gut. All too often, you hear someone say after the fact, "I should have listened to myself". Your instinct, that little voice, or those "red flags" are there for a reason – they're nature's way of indicating caution and danger, and you need to learn to trust them.
2. Ask Lots of Questions. Whether you're dating online, speed dating, or having a blind date etc., the more you talk to a person, the more you can gauge their personality. It's not even necessarily what they're saying, but talking to someone at length allows you to observe their behaviour and judge accordingly.
3. If someone is abusive or rude, even in a subtle way, move on. Someone displaying this type of behaviour, especially in the initial stages of meeting or chatting, has a problem that will only get even more intense as you get to know them.
4. Stay In Charge of Yourself. Don't ever allow someone to talk you into something you don't feel comfortable doing, at least before you know the person. If your mate of 6 months talks you into skydiving, that's one thing. If someone you've been seeing for a week asks to you to fly away with them to a remote part of Mexico – think again. Always have a reality check, share what's going on with your friends and let them be your sounding board. It's far better to take things slow than to regret something huge later on.
5. NEVER give your home or work address to someone you've never met in person.
6. If you're going to meet someone you've been chatting with online, make sure you talk on the phone first. This will allow your instinct to kick in; you can tell a lot about someone by their voice and vocal tonality.
7. Do not accept a ride home on your first date, and meet in a well-lit public place.
8. Try scheduling a lunch date for the first meeting, as these dates have a time limit and don't usually involve alcohol. Remember that alcohol can really have an effect on our judgement, so try to keep your intake to a minimum until you know the person.
9. Tell a friend where you're going and whom you're meeting.

Ragna Stamm'ler-Adamson is the Founder & CEO of 25Dates.com.She created the company to bring singles together to find love.She enjoys contributing to the blog to let others know that they too can find lasting love as she did:In 2006 she met her loving husband and in 2008, together they were blessed with a beautiful baby boy.
Come find me on
Google+

Latest posts by Ragna Stamm'ler-Adamson (see all)