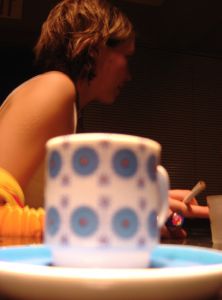 First dates can be like a journey into the great unknown. We're (hopefully) excited about the all the possibilities, and at the same time, we can't help but imagine all the potential things that could go wrong. We all like to be a little prepared prior to new situation, and though we can't predict the outcome of a first date, we can certainly have a few things in mind to keep the date moving forward in a positive way.
First Date Tips to Help you Click
1. Arrive Alive. Showing up for your date with enthusiasm and a smile will go a long way to start things out on the right foot. Not only is happiness contagious, but it shows you're giving things a chance out of the gate.
2. If You're Happy and You Know It… If you're having a good time on your date, let them know. Something like, "This is fun" can put your date's mind at ease and help them relax so they don't have to waste time wondering if you want to bolt at the next bathroom break.
3. Open Sesame. Full disclosure is not certainly not necessary during a first date, but we can often have a wall up that prevents us from getting to know each other. Sharing a simple story about your childhood, or asking them about theirs for instance, will encourage further sharing within the conversation.
4. No Negative Nellies. No one, I repeat no one, wants to hear other people complain. Sometimes when we're in a situation where we're uncomfortable, we can default into negativity, or say something without thinking first. Try to keep things positive – a person you've just met doesn't want to hear about the negative aspects of your life.
5. Spontaneous Suggestions. If something fun suddenly comes to mind to integrate into your date, suggest it. If your date suggests something, don't be afraid to step out of our comfort zone (within reason) and try it. Experiencing new and fun things together is a great way for people to bond and get to know each other.
6. Be Yourself. Don't be afraid to disagree if you do. Always be polite and courteous, but remember you're setting the stage for future interactions. If you choose in that moment to stay silent about something you normally might not, you're already creating a situation that's not completely based on the truth. If your authentic selves are not compatible, it's better to find out as soon as possible.
Latest posts by Ragna Stamm'ler-Adamson
(see all)