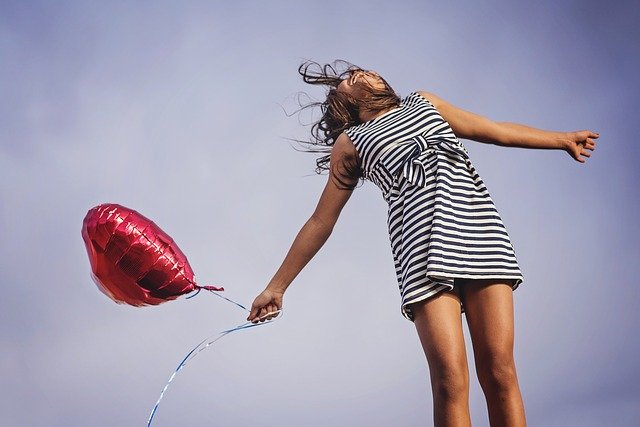 The most romantic holiday, Valentine's Day, is almost here, and understandably, it can be tough to celebrate it alone. However, it doesn't have to be, and it's important to remember that it's just another day. Instead of focusing on the negatives, it can serve as a time to self-reflect, enjoy your own presence and appreciate the time to yourself. If you're looking for some Valentine's Day inspiration check out our best ways to enjoy the day.
1. Celebrate Galentine's Day/Palentine's Day
A great way to get your mind off Valentine's Day is to surround yourself with the people in your life that you love the most. Be sure to reach out to friends and family to tell them you care about them on this day. It can fulfill your happiness and will enforce a feeling of love. If your friends are around and free, try inviting them to a get-together for a fun time. Dinner parties and game nights are always fun and can be the perfect way to ring in Galentine's Day (for the ladies) or Palentine's Day (for the men). Extending the invite to your single friends will be much appreciated and is a great way to catch up with those you haven't seen in a while.
For some ideas on how to celebrate with your friends, get inspired here!
2. Do your favourite activity on Valentine's Day
If you're not spending Valentine's Day with someone else, that means you have ample time to do whatever makes you happiest. Many single people use this holiday as a day for their guilty pleasures, so don't be afraid to treat yourself and do what you enjoy most. Whether that be ordering food from your favourite restaurant or watching that one movie again, this is the best time to do your favorite hobbies to fulfill your happiness.
3. Practice self-care
With that same mentality in mind, you should apply that mindset to your lifestyle and overall health. Taking care of yourself should be a top priority, and one way of completing that is taking care of your health. This means taking pride in your healthy habits and enjoying that process and wanting to do it voluntarily.
For example, women, in particular, should be prioritizing their skincare and begin implementing face masks into their self-care rituals. Taking care of your skin and feeling and looking your best is huge in terms of confidence and self-esteem. The same goes for men. One way men can feel their best is by keeping their faces fresh and their facial hair fresher. This means going to town with fresh razor blades to maintain or achieve a clean look. In order to achieve a great shave and healthy skin, it's important to use the proper product to moisturize once the shave is complete.
Taking care of your look is a great way to boost self-esteem and practice self-care. Whether or not you have a routine in place, start making time for your appearance because it will certainly give you a much needed mental boost.
4. Go out and meet someone new
Although this may seem the most obvious solution, it's also the most difficult solution to follow through with. Going out and meeting new people can seem like a daunting task, however, it can be the most rewarding as well, and can lead to something that can change your life. The key to going out on your own and befriending new people is being open-minded and going to the right places to seek out companions.
A great place to start is a local bar or social gathering where people your age regularly hang out. Places like this have the sole purpose of bringing people together, so visit somewhere you might find people that are just as interested in being social. Other great places are the ones you like to spend time at, like the park, bookstore, or gym. Going here can help you bond with new people over hobbies and can lead to all types of conversation!
And if you're really looking to make a statement, try out some speed dating this Valentine's Day. Luckily, 25Dates has events all across Canada to get you started on your next adventure. Getting to meet as many people as possible is a great benefit of speed dating and can be a quick way to create a spark between two like-minded people. Try finding our closest event near you!
Putting yourself first this Valentine's Day is the best way to keep your mind right and allow yourself to enjoy the day. If you remember nothing, remember both Valentine's Day and being single doesn't last forever. So don't sweat it and enjoy your day with yourself!
Latest posts by Ragna Stamm'ler-Adamson
(see all)