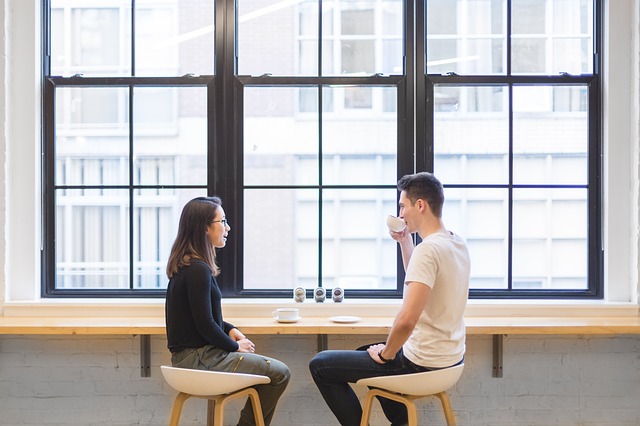 It's no secret that dating can be hard. No matter what age you are, whether you've been single for three months or for three days, there's no perfect guide to the dating world. This can extremely tough and nerve-wracking if you're new to the dating scene. Through however much trial and error you go through, it's most important that you feel like your absolute best, confident self when putting your dating foot forward. Bringing the best version of yourself can be easier said than done so here are four tricks that can easily help you to get there!
Let Go of Past Relationships: When putting yourself back out there in the dating world, it's important that you let go of any past relationship baggage. No matter what happened or didn't happen in your last relationship, don't let it affect any new ones that come your way. While everyone deals with breakups differently, giving yourself the proper amount of time to grieve the end of your previous relationship is imperative in order to start a new one. Starting over with a fresh perspective will open you to new opportunities and will help put your best self forward when out on a date.
Dress Comfortably: If you feel uncomfortable in what you're wearing, it will show. Don't try to dress for what you think your date will like, dress how you deem appropriate and comfortable. Of course, your outfits will vary depending on the dates planned along with the kind of weather but wearing something that you feel comfortable and confident in will make a world of a difference. With Winter on its way, the best kind of date outfit is something that is not only cozy and comfy but also cute and casual. This ideally would be something like a chenille sweater with high-quality jeans, and a pair of booties. But most importantly, don't forget about wearing the right undergarments. Without a supportive bra, your date can easily be ruined.
Keep an Open Mind: Not every date you go on will be great, that's just a fact. You'll have chemistry with some and not with others, and that's okay. The phrase, "you have to kiss a lot of frogs to get to your prince" doesn't come from nowhere! If you get on a streak of bad dates, try to not let it affect your confidence or the idea that your next relationship could be around the corner. It's important to keep an open mind while dating. If you go into every first date with a bad state of mind, it will no doubt affect the outcome of your date. The best thing you can do is just be open to whatever comes your way.
Be Yourself: This goes hand in hand with loving yourself but when out on the dating scene, it's important that you're yourself no matter what. Remember that no one is perfect, and we all have flaws. If you're in need of a little self-love, try to give yourself daily compliments and positive affirmations. Doing so will help increase your confidence and remind you of why you're such a catch!
What are your tips for finding your confidence on the dating scene?
Latest posts by Ragna Stamm'ler-Adamson
(see all)