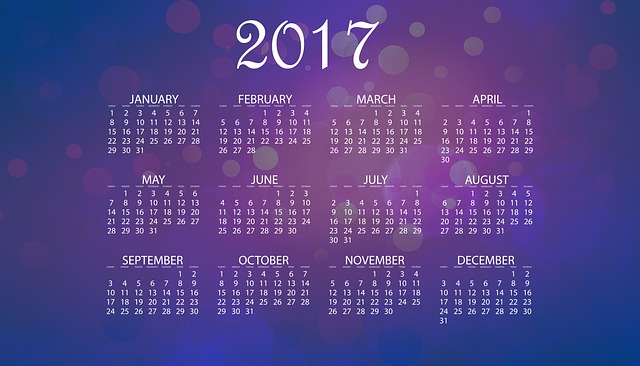 New Year's resolutions are a good way to set goals for the year ahead.  However, the success rate for these resolutions, according to a recent random telephone survey by Opinion Research Corp. of Princeton N.J., revealed that only 8% of North Americans achieve their goals.  The main problem?  Unrealistic goals met with unrealistic timelines.
Perhaps a different approach may be to realize that Rome was not built in a day – and that you will not achieve your goal within the first week of January!  It's difficult in our society, which thrives on instant gratification and disposability, to have the patience and commitment to see things through, and make true changes.  We must realize however, there are simply no short cuts involved in the achievement of worthwhile goals.  So what are some worthwhile goals and resolutions that are realistic and can help enrich our lives and the lives of those around us?
1.  Let's start by making a commitment to see things through this year!  When you're not as good as your word, it degrades your character, in your own eyes, and in the eyes of others.
if you don't feel proud of yourself as a human being, people will easily be able to sense this.  Do what you say you're going to do, live up to your promises, and DO NOT make promises you can't keep, either to yourself, or anyone else – there's simply no point in living this type of illusion.
2.  Choose to by happy. Happiness is a choice and a state of mind.  It comes from within, and is not determined by how much money we make or the "things" we acquire in our lives.  It's about surrounding ourselves with people who make us feel good, realizing we have a responsibility to be good to others, and living and enjoying the moment.  A recent study in The British Medical Journal, showed also that, a) geography can affect happiness: if you have a friend who becomes happy and lives within 1.6km, it will increase your likelihood of being happy by 25 percent, and b) Live-in partners who become happy increase the likelihood of their partner being happy by eight percent; happy siblings living nearby boost joy levels by 14 percent, and neighbours by 34 percent.  Happiness has a ripple effect – so do your part to help others!
3.  Be charitable whenever possible.  We tend to live in our own bubbles, and don't pay enough attention to our fellow man, who is often struggling.  Realize that we create the world together, for better or for worse.  When is the last time you helped someone less fortunate than yourself?  Does this matter to you?  As a human being on planet Earth, it should.  Tiny acts of kindness can mean the world to someone who literally has nothing.  Have you ever noticed how good it makes you feel to do something nice for someone, and badly you feel when you turn your back?  It's simply easier to be kind.
4.  Be good to yourself!  Treat your body respectfully – there will come a time when it won't be so forgiving.  Try to get at least moderate amounts of exercise, eat well and try not to fill your body with too many toxins.  One mistake we often make is doing a complete 180 when it comes to changing our health.  Do it slowly, make small changes and stick with them, incorporate them into your routine and your daily life and then build upon those changes!  Use this method for any change you make in your life, be it physical, mental, or emotional.
5.  Allow yourself to find and experience the love you deserve!  Get rid of that emotional baggage that's been dragging you down, and tell the universe you're ready to find love!
Put yourself out there, but remember to enjoy each experience as it comes and stay open.  Say goodbye to desperation and hello to the hope of possibility!  Try new things, meet lots of people and remember that you facilitate your own destiny.
Latest posts by Ragna Stamm'ler-Adamson
(see all)