Dating Articles
The Year In Review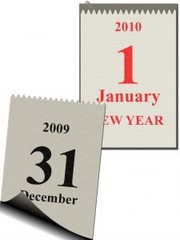 Every year has its own distinct personality, and 2009 was certainly no different. We all experienced things as various groups; as a family, a city, a country, and as a world. Of course what we contribute individually helps determine the outcome of each group we're a part of, so it's important to look at how our personal responsibility affects ourself, and it turn, others. Using the end of the year as a marker, take a minute to review how you feel you did in 2009:
1. What did you learn about yourself this past year? Were there things that surprised… more
Why Some Men Remain Single

Last week, our article on Why Some Women Remain Single, inspired many comments from our female readers. As outlined in that article, we were shedding light on some of the psychological reasons why some women, who don't want to be single, are. Many of our readers are quite content to be single - it fits into their lifestyle, and is a personal choice and preference. This series of articles however, is intended for those (men and women) who wonder why they remain single; those who perhaps crave some outside perspective in order to create the necessary changes required… more
Why Some Women Remain Single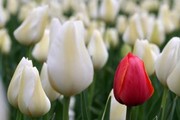 Throughout history, a very different picture has been painted when it comes to the Single Woman vs. the Single Man. Single men are seen as "bachelors" - independent, having fun, and enjoying life to its fullest before getting "chained down" by a woman. Single women on the other hand, have long been seen as less than whole if they're not attached, lonely spinsters, and cat ladies. Hopefully by now in the age of human equality, we all know these archaic views are just that - out of date, and untrue. However, the lingering effects of deep social strongholds can die… more
How To Get Closure from a Past Relationship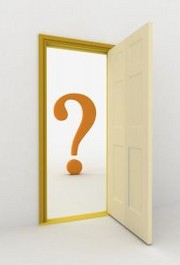 Most of us have been through a tough break-up at some point in our lives. The feelings of despair, hopelessness, sadness and loneliness we experience are often overwhelming, and often seem endless. Usually though, with the help of friends, family, and our undeniable human spirit - we eventually get over our heartbreak. We slowly pick up the pieces, put ourselves back together, and move on, hopefully stronger and wiser in the end. Sometimes however, we can't seem to "get over it". We can't seem to understand how the other person could have left us. We had so much invested in… more
Why Is Finding Love Harder as We Get Older?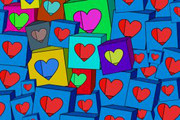 No one ever said Dating was easy. Putting yourself "out there" takes a certain amount of courage, and finding that special someone can sometimes be compared to navigating our way through a minefield; we're interacting with people we don't know very well and who don't know us yet, communicating through the less-than-perfect art of body language, trying to be ourselves and retain our dignity while trying to find love, a state which can make us feel vulnerable at best. It's no wonder there are so many singles still searching these days, and things get even tougher as we get older.
…
more
How Has Your Life Been So Far?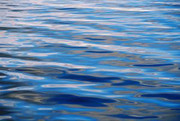 There are times in our lives, usually through crisis or trauma, or as the end of our lives near, when we're forced to confront our mortality and take a hard look at who we are, and who we've been. These life changing events can really show us what's important, what we need to work on and change about ourselves, and they can also clear up any confusion about where we want our future to head. Wouldn't it be great though, to know these things without crisis "showing" us who we are and how we feel about ourselves and life in… more
A Look Ahead at 2013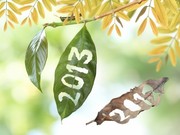 New Year's resolutions are a good way to set goals for the year ahead. However, the success rate for these resolutions, according to a recent random telephone survey by Opinion Research Corp. of Princeton N.J., revealed that only 8% of North Americans achieve their goals. The main problem? Unrealistic goals met with unrealistic timelines.
Perhaps a different approach may be to realize that Rome was not built in a day - and that you will not achieve your goal within the first week of January! It's difficult in our society, which thrives on instant gratification and disposability, to… more
Love Stories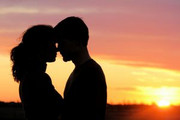 We're coming to the end of 2008, and if you find yourself falling into that negative headspace of "STILL" being single, we're here to catch you! We know love is possible, because we're lucky enough to have our clients tell us it happens! The fact that we can even be part of facilitating such a wonderful part of peoples' lives is a real blessing. We thought we'd relay a few amazing stories from around the world about true love, to help you keep the faith and bring a smile to your face - and to let you know that you… more
Tips for Being Happily Single Over the Holidays!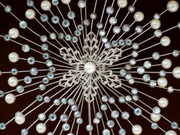 Let's face it, after Valentine's Day, the Holidays can be one of the hardest times of the year to be single. We're inundated with images of couples, families with children, gifts ideas "for your loved one", not to mention thoughts of the dreaded 11:59pm on New Year's Eve! It can be difficult not to give into feelings of loneliness and isolation, especially when we're showing up to staff parties or family functions, sometimes being the only single one in attendance. The important thing however, is not to fall into a self-pity party! Being single is a stage most of us… more
Online Dating Pros and Cons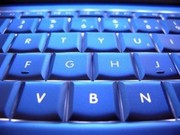 It's not a secret anymore - online dating has become part of our daily landscape. From online personal ads to matchmaking sites with banks of profiles, to companies incorporating the online world with their in-person events like speed dating, more and more singles use online dating to help them find their mate. It used to be that people were embarrassed to mention they met their mate online; now, "We met online!" is a common answer when couples are asked, "How did you meet?". Some people swear by it and have had much success; others have tried it… more
5 Common Mistakes Singles Make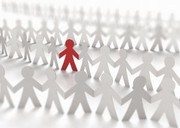 They say the definition of insanity is doing the same thing over and over but expecting a different result. Humans are creatures of habit, and it can be difficult for us to break out of our molds, especially when it comes to dating. Instead of just wishing things would change, it helps to identify our behavior, figure out why it isn't working and make a positive change.
Here are 5 common mistakes that singles make on their quest for love:
1. Having a bad attitude. Whether perpetuated by fear, habit or ignorance, having a bad attitude will get you… more
Dating in our 20s vs. Our 30s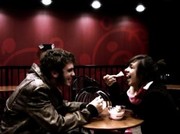 Many of us find ourselves back in the dating pool when we're in our 30s, and not only wondering how it happened, but if there will ever be an end in sight. It's easy when we're in our 20s to imagine ourselves being married by a pre-determined age, with kids and the career we want, living happily ever after. Life however, doesn't usually end up the way we plan it. So what's the difference between dating in your 20s vs. dating in your 30s/40s? The only difference really, is ourselves.
Dating in our 20s
The Pros
Dating is… more
10 Inexpensive Ways to Look and Feel Better!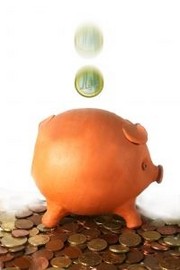 Let's face it, there is an astronomical amount of media hype surrounding our appearances these days. The number of ways we're told we can "change ourselves" is infinite, and as the price of these procedures and regimens goes up, so can our feeling that we're not good enough. On the flipside, there are many healthy ways we can look and feel younger, which is something we all want, but it's certainly not necessary to spend oodles of cash on doing just this.
1. Get enough sleep. This may seem obvious or next to impossible, but not getting enough rest… more
Dating and the Art of Conversation
Some people are great conversationalists. Interesting things seem to just roll off their tongues, they never seem to be at a loss for words, but most importantly, they make you feel comfortable when talking to them. And if we look (and listen) closely, it's not even so much what they're saying but how they're saying it that makes their conversations flow freely. The whole point of conversation, especially in dating, is to get to know the other person and to reveal yourself at the same time. Let's look at a few simple guidelines which will help you get to know… more
What Is The Point of Being Single?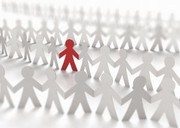 Being single is not usually our first choice as a relationship status. As human beings, we crave physical and emotional affection and we get lonely when we don't have a partner to share things with. To make matters worse, doesn't it seem when you're single that everyone in the world seems to be in an amazing relationship except you? We tend to notice and think about the fact that we're alone a lot when we're on our own, and it's hard not to feel sorry for ourselves when we're in this state of mind. We know by now though, that… more
How To Help Your Friend Through A Breakup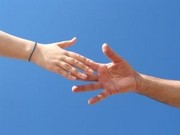 Most of us have been through difficult break-ups. Getting over the ending of a relationship is a process that can't be rushed - we all mourn in our own way in our own time. And while it's one thing to be in the middle of it ourselves, what about when we have to watch a good friend go through the pain and turmoil while we feel helpless on the sidelines? At times you feel bad for them, at times you want them to snap out of it so you can have your fun-loving friend back. It's a real testament to… more
Are You On The Rebound?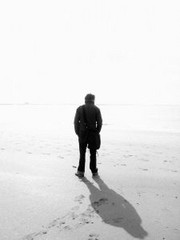 One of the hardest things to get used to after a break-up is the loneliness. Even if you know your relationship ended for a good reason, getting used to being alone again can be a very difficult process. The feelings of loss and emptiness can be overwhelming, and wanting to fill that void can become the most important focus in your life. This is where the rebound relationship comes in, and oftentimes we aren't even aware it's happening.
What is a rebound relationship?
The rebound relationship begins shortly after the end of an important romantic partnership. After a break-up,… more
How do people perceive you?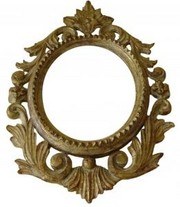 Let's face it, most of us live inside our own heads. We have conversations with ourselves, thoughts, opinions, belief systems and perceptions that make up who we are inside. How often though, do we think about what we're giving off on the outside? Some people have that gift of being self-objective and are able to see how others perceive them. For the rest of us however, there can be a bit of a disconnect there. We'll give you an example. We host a lot of single events, and meet A LOT of people every week from every walk of… more
The History of St. Valentines Day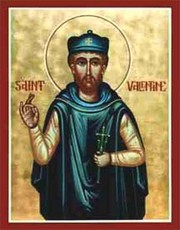 It's only fitting that a holiday as dramatic and emotion-filled as St. Valentine's Day has just as dramatic a history.
To know the story of St. Valentine, we must first introduce you to Claudius the Second. He was the Emperor of Rome in the 3rd Century AD where Valentine lived. Claudius was in need of soldiers to fill his many military campaigns but was finding it increasingly difficult recruiting men. He felt that the men were reluctant to join because they were refusing to leave their wives and family. Claudius' answer was to ban marriage.
St. Valentine was… more
Breaking Out of Your Comfort Zone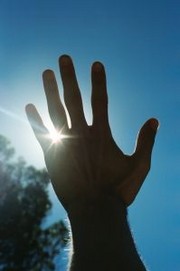 Do you ever find yourself wishing your life had something more exciting in it? A person, an experience - anything to break the monotony that we often find ourselves in? Well, they say that wishing consumes as much energy as planning - and it's true - wishing really gets us nowhere beyond fantasies that seem so much better than what we're actually living. We've all had the experience of being in a "rut", when it feels difficult or even impossible to break out of our old habits, but a rut is really just a psychological phenomenon. So if life is… more
The Do's and Don'ts of New Year's Eve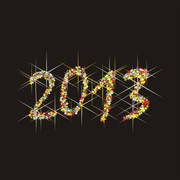 New Year's Eve is meant to be a celebration of friends and family, a reflection of all we've learned over the past year - combined with the anticipation of the year to come. Oftentimes though, it's a holiday filled with tremendous dread and anxiety - especially if you're single. Where am I going to go? Do I really want to spend all this money? What if I can't find a date? What if I don't kiss someone at midnight? What if I go home alone - again? What if I make a mistake and don't go home alone? Let's face… more