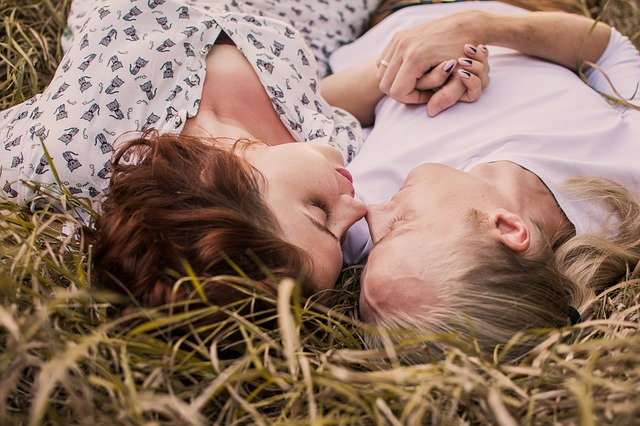 Looking for reasons to dust off your dating skills and come out to one of our events?
According to Waite and Gallagher, being married not only usually betters your financial picture but more importantly, it extends your life as well.  Amazingly, single men have a 250% higher mortality rate than married men, whereas single women have a 50% higher mortality rate than married women.
According to a survey by Dutch Magazine Libelle, women who are in a relationship are on average happier (75%) than women who are not in a relationship (70%).  Around four out of five women think that they will be with their current partner forever.  Four out of five women also claim to have a good relationship and women without children find their relationship better (89%) than women with children (82%).
Married people on average have sex twice a week with 40% of women and 50% of men saying it was emotionally and physically satisfying.  Of the single people and those living together, only 20-25% had sex twice a week with 30% of women and 38% of men finding it emotionally and physically satisfying.
Most women in couples were married (82%) with the rest (18%) living in common-law unions . However, the number of women in common-law unions has steadily increased over the last few decades, especially amongst those in the 20's according to Stats Canada.
Being single however has a lot of positive aspects to it as well.  It is a great time for exploring what it is you are and are not looking for in a partner, what it is that makes you happy and focusing on being open and confident and charming.  It is a time to try different things that are perhaps somewhat out of your comfort zone.  Don't take life too seriously – when we don't, we automatically have more fun!   When we're having fun, we're happy and positive, and that much more likely to attract the right people.
The great news also for all you singles out there is that more than 50% of the population, in all of the cities we have events, are single so there is certainly no shortage of other singles!  If you are ready for a relationship, it is a matter of putting yourself out there into "target-rich" environments so that you can increase your chances of finding someone compatible with you.  One of the people who attended our event (Bobby) did just that.  He decided that he was ready for a relationship and signed himself up for one of our events.  He also signed himself up at an online dating site and spread the word to his friends that he was interested in going on some blind dates with people his friends thought might be a good fit.  He ended up going on quite a few dates through all avenues he tried and he ended up finding the woman to whom he is now engaged through our event.  They came by one of our events last week to tell us the good news.  In the end, the message is to simply to get out there, have fun, be available and meet a lot of people.
Latest posts by Ragna Stamm'ler-Adamson
(see all)